Personal income tax filing starting from 01.03.2022. Via the LHDN website, you will be able to download your past tax returns, and update your personal/bank account information to the LHDN.
For taxpayers who are filing their tax return for the first time, they need to apply for e-Pin before tax filing.
We have prepared the steps to obtain an e-Pin number online for you.
After logging in to the website, click "Application"
2.

Select the Application Type
Click "e-Filing PIN Number Application" on the left

Download Form CP55D

If there is any changes in mailing address or other information, please download and fill in Form CP600B

Note: If you have not yet applied for an income tax number, you need to register before filling in the form. Registration website: https://edaftar.hasil.gov.my/individu/dafsgjpnvdprd.php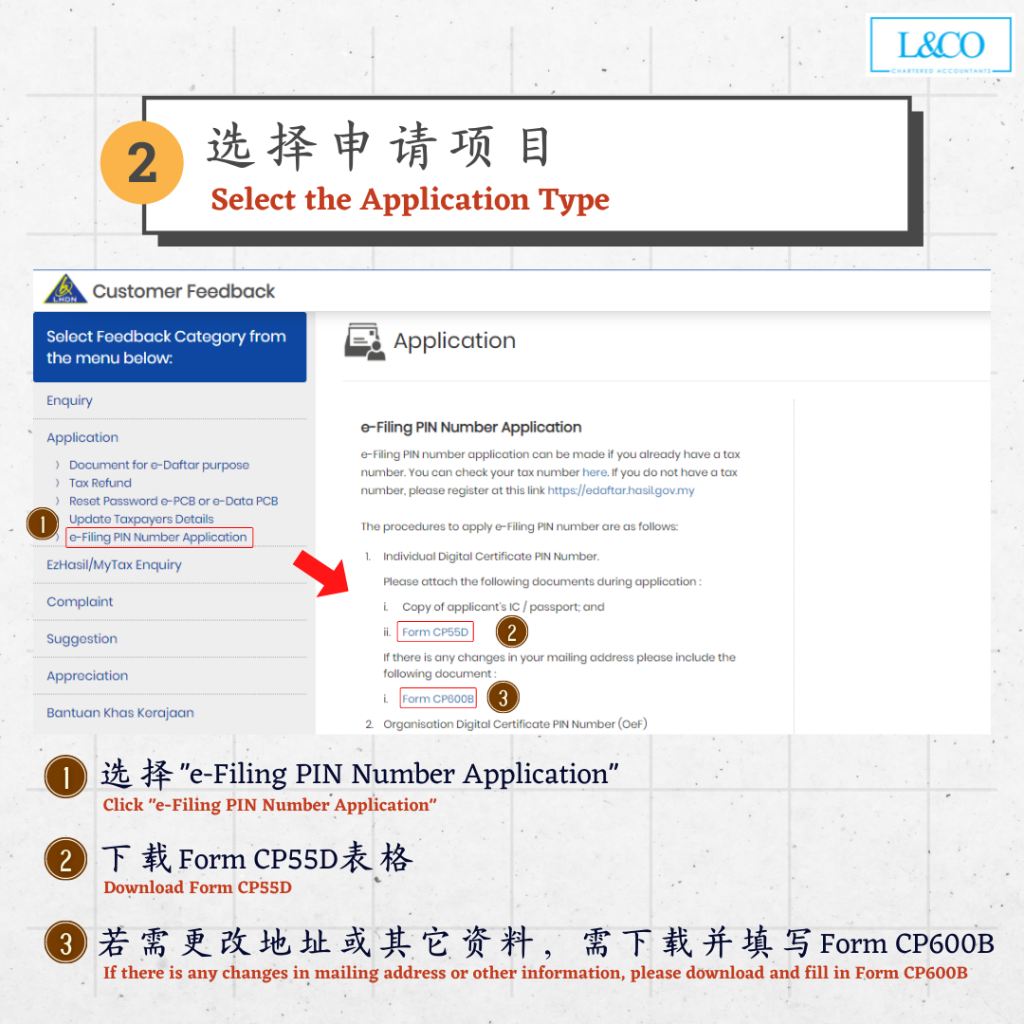 After downloading "Form CP55D", click "Next"
3.

Fill in the Information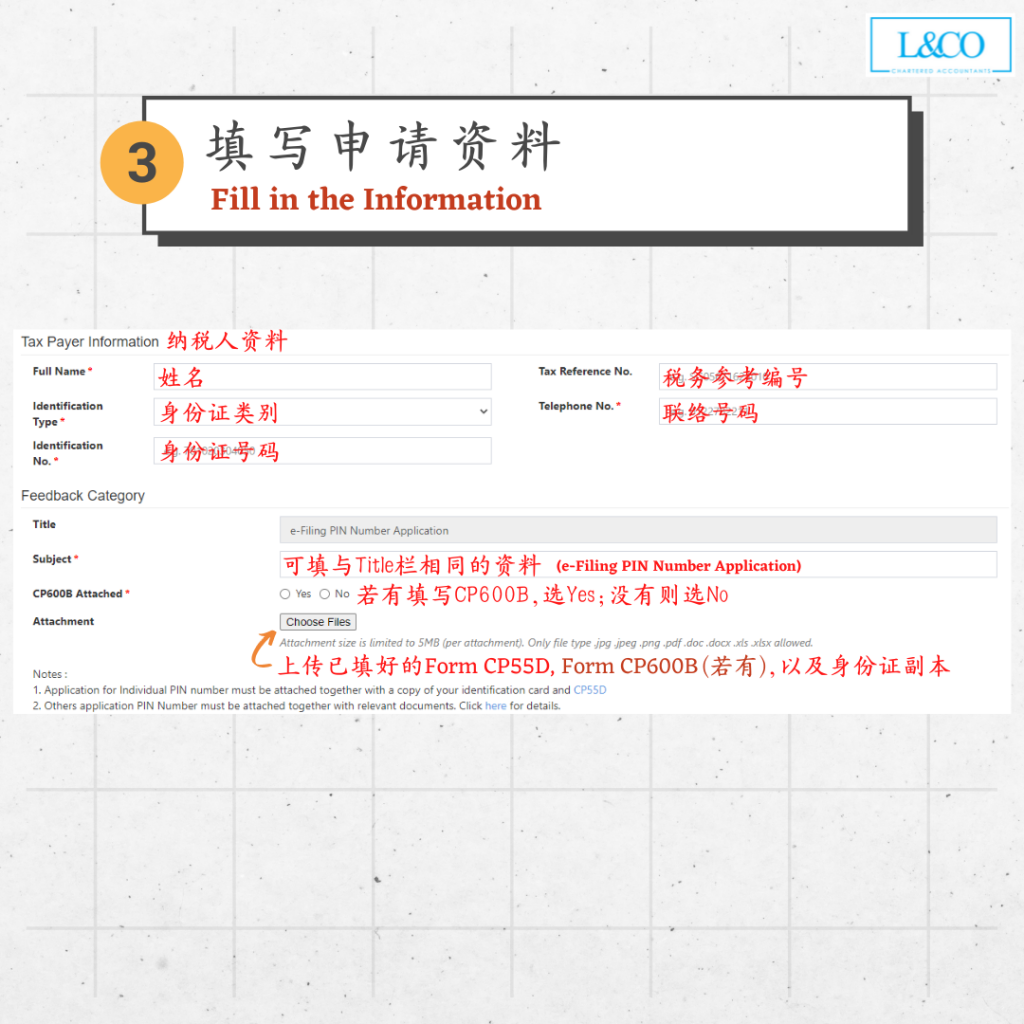 Record the reference number

You can use the reference number to log in to the homepage to check the application progress

You will get the application result around 7 working days after the application
6.

Fill in the Pin Number and IC Number
Fill in the Pin Number and IC Number
After completion, you can log in to your account to file personal tax online
e-Pin Number Online Application