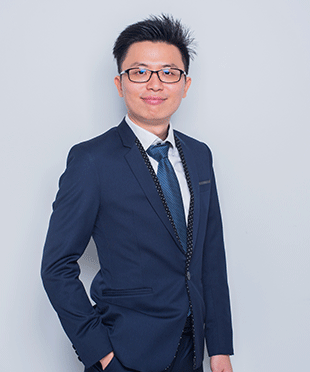 Mr. LIEW CHANG CHEE is audit partner of L & Co, local registered audit firm in Malaysia and a member of Malaysia Institute of Accountants (MIA), as well as Association of Certified Chartered Accountants (ACCA), Chartered Tax Institute of Malaysia (CTIM). He has been in public practice for over 10 years and holding position in company external auditor, corporate tax consultant and financial adviser for various industries including manufacturing, trading, services, construction and logistic companies.
He is one of the Ministry of Finance Malaysia (MOF) approved Company Auditors in Malaysia under Section 263 of Company Act 2016. He is also an approved Tax Agent registered with Inland Revenue Board Malaysia (IRBM) under Section 153(3) of Income Tax Act 1967 and Certified Trainer registered with Human Resources Development Fund (HRDF).
His broad business experience covers external audit, corporate reporting, corporate and international tax planning, transfer pricing, tax review, tax audit and tax compliance cases. He also advises his clients in application of tax incentive, custom facilities, banking facilities and various business licenses. He has successfully developed effective tax planning strategies and remuneration packages for his corporate clients.
Besides, Mr. Liew Chang Chee has been actively involved in non-profit organization activities. He is a member in Business Network International since year 2008, held position as treasurer during year 2009. He was appointed as branch president of Young Malaysians Movement (YMM) in year 2009 to 2014. He had represented Malaysia as a young ambassador in The Ship for Southeast Asian Youth Program (SSEAYP) in Year 2010.
Mr. Liew is an experienced speaker in Company Act and Income Tax. His past speech included Company directors' obligations, Personal income tax planning, Corporate income tax planning, Introduction of Malaysia business vehicles, Malaysia Private Entity Reporting Standard, Accounting courses, Audit procedures and documentation, Company secretarial documentations, Networking skills and motivational courses.